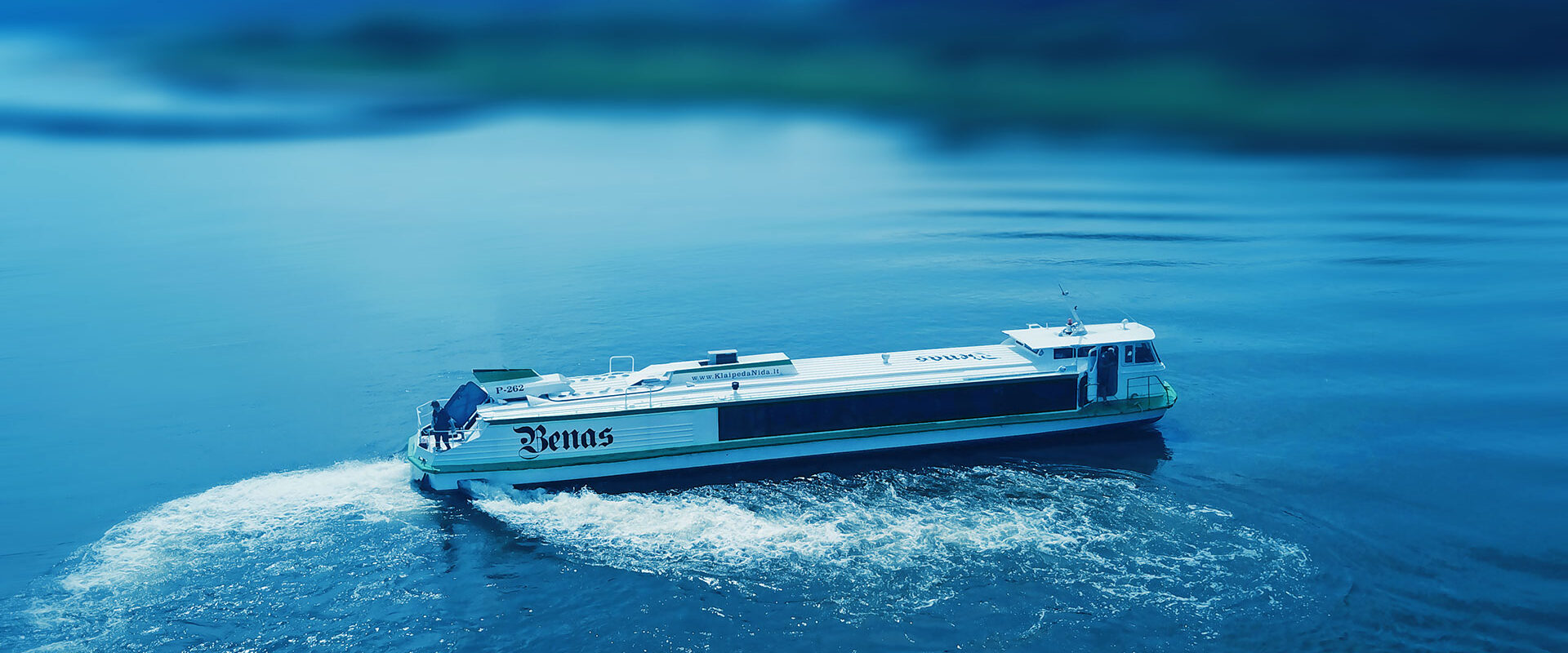 Flying through the air!
The ship "Ben" is a powerful and modern passenger ship. It can reach 40km/h speed,which ensures a fast and comfortable voyage. "Ben" loves to fly through the waves and give a real flight feeling.
The most exhilarating and luxurious trip
The ship "Ben" can accommodate up to 66 passengers. During the travel, you will feel not only luxury – comfortable passenger seats, great service, e-guide, enjoy the drinks, coffee, snacks and of course the views. The ship is managed by experienced professional captains. "Ben" is not only modern, but it meets safety regulations of the Republic of Lithuania.
Provided services:
Passenger transportation route Klaipėda – Juodkrantė – Nida

Charter sailing – you can book the ship and sail the desired route
Children up to the age of 3 travel for free. We also offer discounts for seniors and families. "Ben" is pet friendly.
Our friendly staff will provide the best service and you can enjoy any hot and cold beverages and snacks. During the voyage, only card payments will be accepted.
PLEASE NOTE: We care about the safety of passengers, so voyages can be canceled due to weather conditions.
Ben is a great guide
An interactive travel guide that introduces you to the Curonian Spit.
A unique, fun trip with educational and historical) excursions* around the Curonian Spit. You will be shown off the best sights and the well-known ship-storage "Independence".
*In Lithuanian, English, Russian and German languages
Ben is friendly to bicycles and pets 
We have 30 bicycle spaces. The assistants will help you to safely secure your bikes in Thule holders.
Ben is friendly for pets up to 10 kg.